Main content starts here, tab to start navigating
About
Slide 1 of 2
Slide 2 of 2
Pies 'n' Thighs started in 2006, in the shadow of the Williamsburg Bridge. We took over a beer storage closet and transformed it into a tiny kitchen with six stools, serving huge donuts, two-napkin smoked pork sandwiches and salty, crispy fried chicken. The New York Times called the pies and the thighs "…a compelling combination, well executed and put forth with real heart—the sort of restaurant that's hard to find, especially in the big city, but easy to love once found."
We believe that comfort food speaks to everyone. Owners Sarah Sanneh and Carolyn Bane met as cooks at Diner, a nearby Brooklyn institution that has been the parent restaurant of many local favorites. We are inspired by classic American dishes, Mexican and Californian cuisine, and the Slow Food movement's attention to ingredients.
We have been awarded Best Donut in New York by New York, Best Biscuits in New York by the New York Daily News, and Best Apple Pie and Best Fried Chicken in national surveys by Food & Wine and Bon Appétit.
Press

"The best [old-fashioned donuts] are found at Pies-n-Thighs…They're crisp-edged and properly dense, spiced with nutmeg, and sprinkled with cinnamon and sugar. Buttermilk and sour cream give them a subtle tang, and, because Pies-n-Thighs partner Sarah Buck, in her delightfully quirky way, cuts the batter with a large biscuit ring, each one is about the size of a Texas grapefruit or maybe an undersize boccie ball—which, unlike big bagels, isn't a bad thing in our book."

"And how are the pies? Honest, American and sweet…Have one slice and you're in some mythical, dimpled grandmother's kitchen. Order four or five or six slices — oh, come on, you're among friends — and you realize that the mythical grandmother never gave each one of her pies a custom crust, for goodness' sake."

"I'm on the record as a fried-chicken freak," says editor in chief Dana Cowen…"I adored its homey mood and comfort food."

"And what a sandwich. As its name suggests, the chicken biscuit layers a fried chicken cutlet, hot sauce and honey butter on a biscuit. The combination of spicy, sweet, greasy and savory is like a dance party in your mouth."
Our Food
Pork
Our pork and bacon comes from the Duroc and Berkshire breeds of pig, sourced largely from the Ozark Mountain Pork Cooperative in Osage County, Missouri. Their pigs roam free, and they are raised without antibiotics or hormone supplements.
Chicken
All of our poultry is air-chilled Bell & Evans chicken. It is certified Humanely Raised and Handled, without antibiotics or hormone supplements. Air-chilling produces better flavor and texture because the natural juices, proteins and enzymes of the bird remain in the meat during cooking.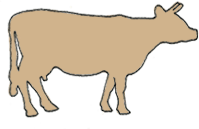 Beef
For Burgers, Brisket, and Corned Beef, We Use Vintage Natural Beef, Produced by A California-based Cooperative of family-Owned Ranchers Raising Cattle on A Blend of Grass and Grain for a Pure Beef Flavor. the Animals Are Humanely Raised and Handled, without Added Hormones, on a 100% Vegetarian Diet that Is Tested for Pesticides.